For Readers -
http://www.amazon.com/Ultra-Violence-Mark-Barry-ebook/dp/B00EA82L5A
This is the second edition of Ultra Violence: Re-released to coincide with the release of the sequel, Violent Disorder.
Easily the publisher's bestseller, the book has 10 5* reviews so far and has been praised for its quirkiness and it's original approach to the genre.
It is new and improved. Minor re-editing has taken place, as well as a new cover (in symmetry with the sequel, featuring some of the characters featured in both books). Otherwise it is the same book.
Keep the original in good nick - it might already be a collector's item!
****
Forty. Receding pate. Dental problems. Failing marriage. Delinquent son. Psycho boss parachuted in to cut the big earners.
A few lost marbles.
It hadn't always been like this.
He used to be a Face. A Player. A Terrace Celebrity. Now he's just another faceless nobody on the brink of despair in a world he no longer recognises.
Yet, one freezing winter's day, a chance meeting with a face from the old days at Notts County changes everything.
Especially when there's an intriguing proposition on the table. One he may find difficult to refuse.
****
Ultra Violence is the thrilling, humourous, nihilistic and sometimes moving story, told partially in flashback, of one man's journey from idealistic young fan to major football hooligan set against the shadow of a grim and soulless middle age in the bustling English city of Nottingham.
For Music lovers -
http://www.theguardian.com/music/2013/dec/05/lana-del-rey-new-album-title-ultraviolence
Lana Del Rey announces new album title: Ultraviolence
US singer shuns her doubts about continuing with music career and confirms plans for second album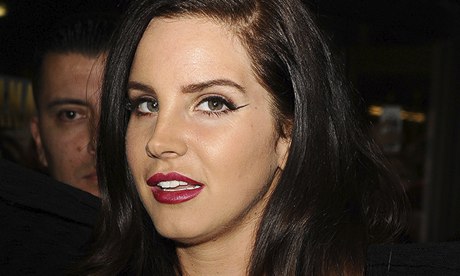 After a year of hinting at retirement,
Lana Del Rey
has revealed that her second album will be entitled Ultraviolence.
Speaking at a the premiere of her short film,
Tropico
, at the Cinerama Dome in Hollywood, the singer told the audience: "I really just wanted us all to be together so I could try and visually close out my chapter before I release the new record, Ultraviolence."
While there are no further details regarding the followup to 2012's Born to Die, the word "ultra-violence" was used in Anthony Burgess's 1962 novel
A Clockwork Orange
in reference to the droogs' favourite pastime of crazed sprees of brutality and mayhem.
News of Del Rey's second album comes at the end of a year of mixed messages from the singer. In February she suggested that she might be finished with music altogether. "What would I say?" she told Vogue when asked about a new album. "I feel like everything I wanted to say, I've said already."
When announcing her short film Tropico this summer, the star described it as her "farewell project" and also told Nylon magazine in
November's issue
that she was unsure she could make a second album: "When people ask me about it, I just have to be honest – I really don't know," said Del Rey. "I don't want to say, 'Yeah, definitely – the next one's better than this one,' because I don't really hear a next one. My muse is very fickle. She only comes to me sometimes, which is annoying."
Tropico is a film based around stories from the Bible: "It's Elvis and Jesus and Marilyn and extraterrestrials all in one." Lasting almost 30 minutes, the Anthony Mandler film stars albino model Shaun Ross alongside the singer, and is available to stream from Vevo.